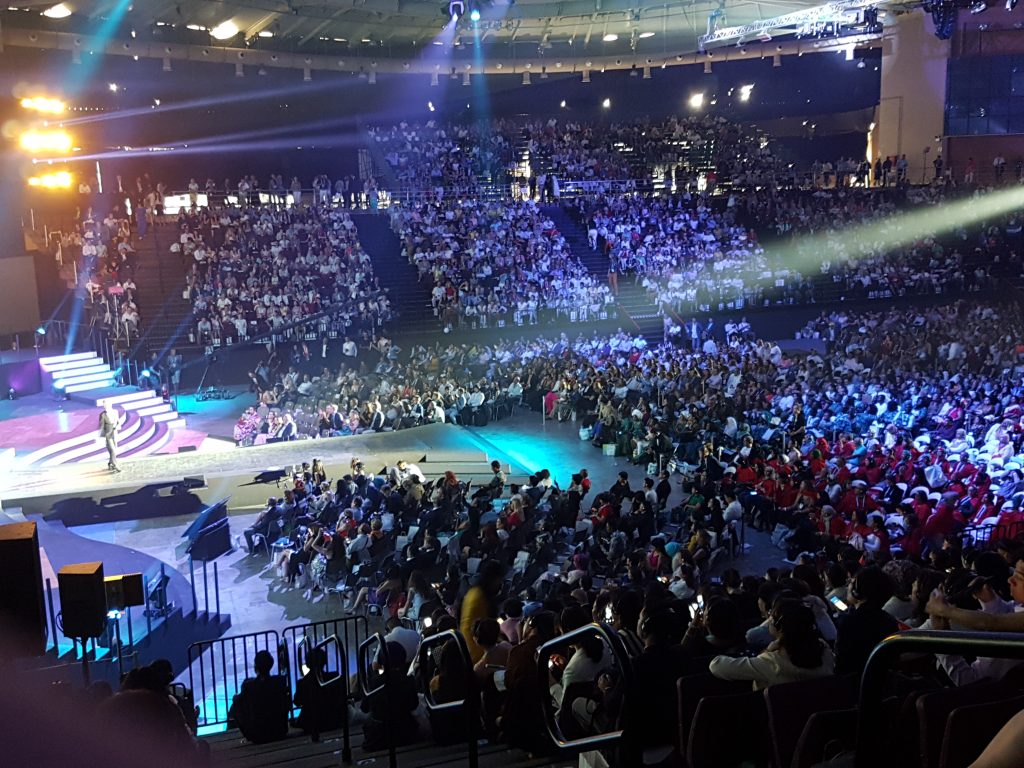 The Swedish company Oriflame, one of the best-known cosmetics brands in the world, chose Athens to celebrate its 50th birthday.The 5,900 executives from 63 countries and Oriflame's founders, Jonas and Robert af Jochnick, arrived in Athens on two imposing cruise ships.
Half a century after its founding in 1967, Oriflame honoured Greece with its Jubilee Conference: The largest business conference the company has ever held took place on 26 September, at the Faliro Olympic Indoor Hall, known as the Tae Kwon Do arena.
ELIT undertook the strategic planning that enabled 5,900 conference attendees to communicate smoothly, installed the simultaneous interpretation equipment, and provided ongoing support to the Oriflame interpreters.
Oriflame chose ELIT for its many years of international experience in providing comprehensive interpretation services and for its ability to manage the variety of risks that can impact such a large-scale event.
Among the most globally recognized cosmetics brands, Oriflame is one of the world's largest direct-sales companies, with a turnover of close to €2 billion.